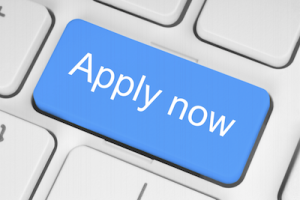 Diversified, $5M regional eye care practice near Norristown and Philadelphia area, seeks EXECUTIVE DIRECTOR to refine our mission, polish current operations and continue our expansion program. Our practice is among the region's leading providers of general and specialty eye care services. Strong leadership, team development, financial analysis and management, strategic planning, IT and communication skills essential. Applicants must have prior experience in a comparable multi-doctor/multi-location organization. Competitive base salary, benefits and performance bonus. All applications will be handled in strict confidence.
Ideal Core Skills Requirements:
Senior executive experience equivalent to Executive director in a similarly scaled specialty or multispecialty medical practice
Demonstrated ability to co-lead a physician board alongside an engaged, closely collaborating MP
Ability to collaborate with the MP and management team in the development of a 10-year strategic plan for ECS, and to subsequently align tactics with strategy
Demonstrated ability to build and lead a staff team, and to actively mentor ever-stronger, emerging departmental leaders
Senior level financial analyst skills; able to select and evaluate key performance indicators, plan and manage to agreed budgets and defined profit targets
The ability to communicate directly and clearly, in writing and verbally
An extreme attention to operational detail and smooth daily operations in a complex and changing environment
Sensitivity to an increasingly regulated industry, and proven experience proactively responding to compliance obligations, the transition to electronic health records and associated meaningful use requirements
Proven experience working with associate and mid-level providers in an open and transparent fashion in order to professionalize the practice and align the interests of both owners and non-owners
Because the final development endpoint of the practice has yet to be decided, the administrator must be flexible in their own career development goals and skills…satisfied with being a steward, if the practice settles into relative stasis if the current significant growth goals become unrealistic
Main Duties Include:
Report to Managing Partner (MP)
Broad Charter…Work with the practice owners to manage a cohesive, high quality multi-subspecialty practice in the regional market. Refine and polish operations that are still catching up with growth to date.
Budget and Performance Forecasting
Profitability Review and Enhancement
Ongoing Market Assessment
Planning and Development…Prepares and at least annually revises the practice's strategic and business operations plan; leads the approval process for each subsequent edition.
Supervisory Authority…Directly supervises, evaluates and rewards/reprimands the work product of all lay staff in the practice;
Practice Project and Action Monitoring
Operations Documentation
Clinical and Business Practices Oversight
Please fill out the application below to apply for this exceptional career opportunity.
---