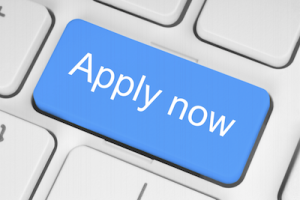 An outstanding career opportunity for an experienced 
Private Medical Practice Operations Executive
 just opened up in our rapidly growing multi-specialty medical group.
We offer very competitive salary and benefits package to the right candidate and ready to hire ASAP.
This individual is responsible for the administration, direction, and coordination of all practice activities, except those directly involving professional medical judgment. This individual must have proficient financial acumen along with the ability to grow and lead the operational/executive team.
This individual reports directly to the CEO and is accountable to the Board of Directors. You will manage, supervise and/or delegate all administrative aspects of our private medical group, including practice operations, coordination of clinic and physician staff activities, patient satisfaction, business planning and direction, staff management and benefits programs, budget and finance activity, information technology, facility maintenance, and general administrative services.
Primary Responsibilities Include:
Work with the practice owners and executive management team to manage an economically successful, cohesive, high quality multi-subspecialty practice in the regional market. Refine and polish operations that are still catching up with growth to date.
Budget and Performance Forecasting
Profitability Review and Enhancement
Planning and Development: Prepares and at least bi-annually revises the practice's strategic and business operations plan; leads the approval process for each subsequent edition.
Directly supervise, evaluate and reward/reprimand the work product of all lay staff in the practice;
Supervise the maintenance of a comprehensive "action grid" summarizing all key practice activities and projects.
Coordinate the preparation, maintenance and periodic revisions of a practice operations manual, containing sections for each area of the practice.
Clinical and Business Practices Oversight. 
Required Skills
A demonstrated ability to build and lead a staff team, and to actively mentor stronger, emerging departmental leaders
The ability to communicate directly and clearly, in writing and verbally.
An extreme attention to operational detail and smooth daily operations in a complex and changing environment.
Financial acumen sufficient to evaluate company P&Ls, identify adverse and growth trend lines, coordinate practice management software with accounting firm needs, and plan and manage the organization to agreed budgets and defined profit targets.
Proven experience developing and then successfully executing a business plan.
Excellent staff management skills and experience with regulatory compliance issues.
Impeccable managerial and interpersonal skills.
Ability to work strategically and collaboratively across departments.
Excellent communication skills/communication proficiency in both writing and presenting clearly.
Must be Teamwork Orientated & Customer/Client Focused.
---