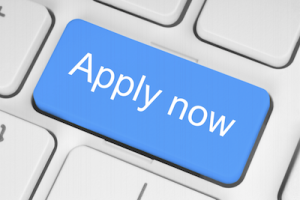 New York's Premier Designer and Installer of Custom Terrazzo & Mosaic Work is now searching for an experienced Estimator to add to their growing team. This is an outstanding opportunity to join the largest Textile/Construction Company in NY with a team environment which promotes teamwork and cooperation.
Job Description:
Analyze blueprints and other documentation to prepare time, cost, materials, and labor estimates.
Prepare estimates for use in selecting vendors or subcontractors.
Confer with engineers, architects, owners, contractors and subcontractors on changes and adjustments to cost estimates.
Prepare estimates used by management for purposes such as planning, organizing, and scheduling work.
Prepare cost and expenditure statements and other necessary documentation at regular intervals for the duration of the project.
Assess cost effectiveness of products, projects or services, tracking actual costs relative to bids as the project develops.
Set up cost monitoring and reporting systems and procedures.
Conduct special studies to develop and establish standard hour and related cost data or to effect cost reduction.Review material and labor requirements to decide whether it is more cost-effective to produce or purchase components.
Prepare and maintain a directory of suppliers, contractors and subcontractors.Establish and maintain tendering process, and conduct negotiations.
Visit site and record information about access, drainage and topography, and availability of services such as water and electricity
Required Skills:
Construction Estimating experience preferably in a finish trade, more specifically tile & marble
Willingness to learn and grow with an expanding company
Proficient with computers, especially excel
Proficient in On Screen and Quick Bids programs
Outstanding Communication Skills is a must
Must be Punctual & Reliable
Must have keen analytical skills
Must be able to manage the high stress of tight deadlines and the major responsibility of accurately forecasting the budget for a project.
Bachelors in construction science/management or building science is a plus but not mandatory
Certified Professional Estimator (CPE) is a plus but not mandatory
Salary & Benefits: We offer very competitive (way above the average) salary plus lucrative benefit package.
About the Company: We are a group of professionals in the tile and stone industry. Each is highly motivated in their respective area of expertise. Together, we offer innovative and competitive approach to the project needs. We have combined all aspects of the stone and tile business in to one entity-thus providing a single source solution for our clients needs.
If you are interested in this outstanding career opportunity, please fill out the online application below and we will contact you shortly.
---