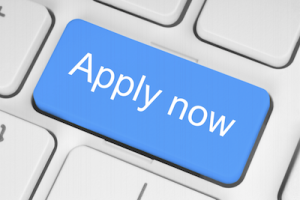 An outstanding and lucrative career opportunity in a prestigious and well known Ophthalmology Practice in New Jersey for an experienced Ophthalmic technician with excellent management skills. 
You will be responsible for managing the clinical department; ensuring that all patient testing is appropriately scheduled, performed and documented; overseeing the informed consent process and internal patient education; directing the Quality Assurance and Disease Entity Management programs for the practice; and performing quarterly chart audits and communicating recommendations for change.
EDUCATION AND EXPERIENCE:
Certified ophthalmic medical technologist or licensed optometrist.
A minimum of ten years experience in an ophthalmic practice.
ESSENTIAL SKILLS AND ABILITIES:
Strong teaching skills.
Excellent communication and interpersonal skills.
Analytical problem-solving skills.
Strong organization with attention to detail.
Management of multiple projects simultaneously.
Demonstrated computer literacy.
RESPONSIBILITIES:
Management of Technicians

Hire, perform orientation, and provide disciplinary action of clinical staff.
Review testing procedures, test scheduling and documentation.
Provide or arrange for ongoing training for clinical staff.
Provide or arrange for competency testing of clinical staff.
Maintain quarterly continuing education program.
Ensure scheduling and performance of proper maintenance and calibration of all ophthalmic equipment.
Develop daily/weekly work schedules for the clinical staff.
Report to Medical Director
Quality Assurance

Implement internal chart review program.
Provide continuing education resources to those that fall outside practice standards.
Implement and manage quality control including but not limited to:
Program Implementation

Implement disease entity management program.
Oversee patient education (internal).
Oversee community outreach program.
Oversee all internal and external marketing initiatives.
Administrative

Troubleshoot any problems that arise at any time prior to surgery.
Establish and maintain payment for non-covered and self-pay services with practice administrator and medical director.
Follow through on outcomes of medical emergencies; recommends processes for change as applicable.
Mediate any disputes among clinical employees.
Attend monthly management meetings.
Provide support to practice administrator in his or her absence.
---