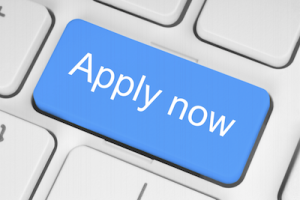 A Distinguished Ophthalmic Research Company in Boston area is looking to hire a full time Ophthalmic Monitoring Manager. We offer a lucrative and competitive salary to the right candidate.
The Monitoring Manager serves as a knowledge resource for the CRAs (Certified Retina Angiographer) and helps monitoring team members develop their skills. This position may be called upon to interact independently with sponsors, and to assist in wider Company tasks.  The Monitoring Manager also understand how to assess the qualifications of monitors in order to be able to deploy a team of highly skilled and properly educated monitors.  This position works collaboratively with cross-functional teams and independently to support the clinical trial activities.
PRIMARY RESPONSIBILITIES:
Responsible for the monitors by defining project-specific quality and performance standards
Monitoring team members' work, and reviewing project-related tasks.
Accompany CRAs on selected visits to ensure that all study related activities are being conducted according to study requirements
Deliver training courses required by department members
Actively participate in training sessions and workshops, including presenting reports from any conferences attended
Review and/or complete budget assessments
Take overall responsibility for their team member's career development
Ensure investigational site compliance to protocol, applicable SOPs, GCPs and federal regulations by assessing protocol, GCP, and regulatory compliance of investigational research sites.
Conduct regular reviews for completeness and accuracy of trial material onsite from initiation through site closeout.
Work cooperatively with department managers, clinical research staff and investigators to address their concerns and to communicate findings that can lead to improved clinical trial performance and/or compliance.
Maintain in strict confidence all confidential information regarding clinical trials and clinical research study sponsors.
REQUIRED SKILLS AND ATTRIBUTES:
Minimum 5 years of experience working within Clinical Monitoring for a CRO (clinical research organization)
Demonstrate an ability to lead and line manage a team of Senior CRAs, CRAs and/or CTAs.
Understand how to assess the qualifications of monitors and be able to deploy a team of highly skilled and properly educated monitors.
Understand how to properly assess an investigative site's capabilities for conducting clinical research.
Ability to monitor and report on the progress of the trial from start-up to completion.
Capacity to routinely assessing protocol and GCP compliance.
Demonstrated ability to verify source data to reported data.
Knowledge to reconcile and return/destroy test article in the course of conducting initiation, interim, and close-out visits.
Knowledge of the federal regulations governing research and the standards defining Good Clinical Practices (GCPs).
Ability to read and demonstrate a comprehension of a clinical research protocol as well as understand the importance of following the protocol.
Demonstrate an understanding of 21 CFR sections 11, 50, 54, 56, 312, 314 and 812 and familiarity with the Nuremburg Code, the Belmont Report, the Declaration of Helsinki (1989), and the ICH guidelines governing GCPs.
A sound knowledge of ICH and Food and Drug Administration's Good Clinical Practices regulations.
To apply, please fill out the application below and we will contact you shortly after.
---