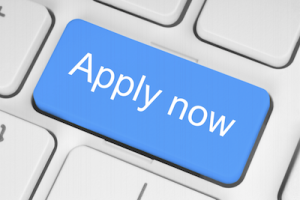 Leading multi-facility (6 locations, 15 doctors) Medical and Surgical Ophthalmology practice seeks the expertise of an experienced CEO or Executive Director to join their team. This is a very lucrative opportunity for the qualified candidate looking to expand the practice beyond its current success. Competitive base salary included with impressive benefits and bonus incentive.
Responsibilities include:
Observe and implement a detailed structure for current office operations.
Propose and execute the framework that will integrate optometry and optical services to the practice.
Budget and performance forecasting.
Monitor and refine financial reports/practices to increase overall profitability.
Recruitment and training of practice support staff.
Direct supervision and evaluating the work product of all support staff in the practice.
Conduct risk management of clinical and business offices.
Provide overall direct support to staff and MD's of practice.
Qualifications/Skills/Requirements:
A highly positive temperament and strong dedication to goal attainment.
Calm demeanor, exceptional listening skills, and the ability to demonstrate integrity and a fair approach to conflict resolution.
Strong operational and financial management skills, including understanding of financial statements and standard accounting principles, and budgetary experience.
Creative, idea-generating thinking, with excellent follow-through.
Excellent communication and interpersonal skills; ability to express himself/herself in writing and orally with clarity and professionalism.
Transparent, collaborative, and consensus building approach to working with others.
Education/Training/Experience:
A Master's degree in medical administration, business, or a related area, desired.
At least ten years' management experience in medical group practice, required. Prior experience as CEO of a large/complex, privately held and physician owned ophthalmology group is strongly preferred.
Working knowledge of Medicare, Medicaid, commercial insurance, managed care plans, and medical computer billing systems.
Financial knowledge of accounting to direct the operation of a computerized general ledger, A/P, A/R, and payroll.
If your qualifications match our needs, we invite you to apply by filling out our online application below:

---