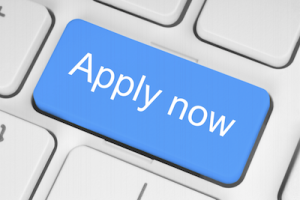 Outstanding career opportunity for an experienced Healthcare CFO or Finance Director just opened up in our large multi-location Eye Institute.
You will administer, direct and monitor all clinic financial activities and keeps the clinic's Executive Director and Board informed of the financial condition of the organization.
Educational and Experience Requirements:
Bachelors or Masters in accounting or healthcare administration
Minimum of five years healthcare financial management experience required
CPA preferred
Essential Duties and Responsibilities:
Work with the Exec Director and Board to develop financial goals and objectives for the clinic.
Provide ongoing board and management staff financial education.
Provide proactive, sound guidance regarding management of assets and investments and financial trends within the facility.
Develop and implements budgets, financial plans and productivity benchmarks, and monitor progress toward financial and volumetric goals.
Provide the board and management with pro forma analysis of proposed initiatives (new provider hires, capital equipment purchases, satellite office development, etc.)
Employ a board- and outside CPA-approved system of responsible accounting, including budget and internal controls.
Ensure that monthly financial statements and productivity reports are completed and distributed on a timely basis.
Ensure that all balance sheet accounts are reconciled on a monthly basis and a system of internal controls are in place to facilitate a clean audit opinion with no audit adjustments or internal control deficiencies noted.
Work in conjunction with the Revenue Cycle Director to maintain effective revenue cycle processes, keep patient accounts receivable at an acceptable level and increase cash flow.
Maintain a working knowledge of federal, state and third-party reimbursement payment methodologies, including: contractual accounting, payment calculations, billing requirements and compliance issues.
Keep up to date with all federal statutes surrounding participation in the Medicare and Medicaid programs, including, but not limited to: Medicare fraud and abuse issues, stark legislation, and IRS guidelines.
Monitor capital asset expenditures and depreciation; prepares annual operating budgets with input and involvement at the departmental level, as well as capital budgets and cash flow projections.
We offer competitive salary, health benefits and 401K and planning on hiring the right candidate ASAP.
If your qualification meet our needs, please fill out the application below to apply.
---