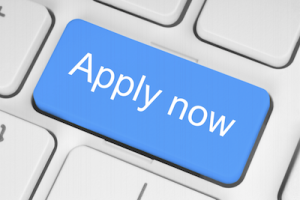 New York's Premier Designer and Installer of Custom Terrazzo & Mosaic Work is now searching for an experienced Accounting Professional to manage and administer all aspects of the financial and accounting operations as the CFO/​Corporate Controller. This is an exceptional opportunity for a highly motivated, detail oriented construction accountant with excellent interpersonal skills, to join the largest Textile/Construction Company in NY!
Required Skills:
Minimum 3 years of experience in a construction accounting environment or equivalent combination of education and experience.
Being able to maintain effective business partnerships with organization leadership
Keen critical thinking skills
Experience supervising and developing direct reports
Solid presentation skills and written/​verbal skills
BS in Accounting or Finance, MBA and/or CPA highly desirable
Strong problem solving and creative skills and the ability to exercise sound judgment and make decisions based on accurate and timely analyses.
High level of integrity and dependability with a strong sense of urgency and results-orientation
Large construction project experience is a plus
Job Description:
Develop annual business plans from assumptions of managing partners and key managers
Develop historic performance that keeps / establishes a business performance and tax plan P&L's and cash flow for coming year for individual business units and group
Create and update monthly a rolling 12 month forecast for business units and group
Work with project managers to monitor and forecast project performance
Work with estimators to oversee bid process
Create "dash board" of critical data developed with key management (managing partners) that is updated daily to include cash balance, days receivables, days payables, month to date billings vs month forecast for business units and group
Set up proper controls for business
Work with managing partner to develop long term comp program
Overall financial management of all divisions, terraza, services, potential fabrication and exterior stone
Work with managing partners in due diligence for any potential acquisitions
Special project work as it comes up
Salary & Benefits: We offer very competitive (above the average) salary plus lucrative benefit package.
About the Company: We are a group of professionals in the tile and stone industry with over $70 million annual revenue. Each is highly motivated in their respective area of expertise. Together, we offer innovative and competitive approach to the project needs. We have combined all aspects of the stone and tile business in to one entity-thus providing a single source solution for our clients needs.
If you are interested in this lucrative and outstanding career opportunity please fill out our online application below and we will call contact you immediately.
---